Grapevine is full of tourist attractions and vacation destinations. There are notable restaurants, hotels, and resorts. Grapevine is located next to the DFW International Airport and this makes it popular and convenient for many travelers to Dallas-Fort Worth. Grapevine is also famous for its historic and quaint downtown area. There are many festivals and events throughout the year in Grapevine, including the Grapefest wine festival in September and Main Street Fest in May. Grapevine claims to be the Christmas capital of Texas and there are many events celebrating Christmas in December leading up to the holidays.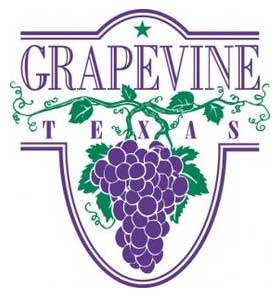 There is a lot to celebrate in Grapevine, Texas, year-round. It is a great place to visit and a great place to live. Grapevine, TX is mostly in Tarrant County, but portions of Grapevine also overlap in both Dallas and Denton Counties. If you or a family member are facing criminal charges in Grapevine, you need an effective criminal defense attorney to represent you and navigate the treacherous territory of defending misdemeanor and felony charges that arise out of Grapevine, TX. When someone is arrested in Grapevine, they will initially go to the Grapevine Jail.  
Criminal charges that originate from Grapevine and are a Class B misdemeanor and above will end up primarily at the Tarrant County Courthouse, but sometimes the Dallas County Courthouse, or the Denton County Courthouse. 
Tim Curry Criminal Justice Center
Frank Crowley Courts Building in Dallas
Sometimes when the case is close to the county line it is initially unclear when the case will end up. However, this will be determined by tracking the case and seeing where it gets filed.  
Cases arising out of I have handled many cases that arise out of Grapevine, and have had a lot of success defending those cases, and securing favorable results for my clients. I love Grapevine and I love spending time there. I love representing people from Grapevine and from surrounding areas in Tarrant, Dallas, and Denton Counties. 
Here is My Approach and My Commitment to My Clients
When people come into my office, I am sensitive and cognizant to the stress and anxiety and uncertainty that they are going through. I take the time to sit down with my clients, and their family members as well if they choose, and make sure that all questions are answered and all concerns are addressed. It is important to listen. During the first encounter, I strive to provide a sense of certainty. Initially, we will discuss the goals of the representation and make preliminary determinations about what we want and how to secure our goals.    
I fight very hard for my clients, and I prepare very hard for that fight. There is no angle that I will not consider when I go over the case. When I get retained on a case, I compile and index the evidence. After this is done, I have another more informed conversation with my client. We will refine the goals if necessary, and discuss the strategy now that we have more of the puzzle's pieces. There may be more evidence that we need to get and we will discuss that and start to go get it.       
When I know that a case is going to trial about two weeks out, I think about it constantly. I think about how to present my client's case to a jury, and how a juror might respond to their story. I think about what kind of jurors I want for the specific case and how to present and frame that case.
During the entire life of the case, I am available by phone or email to discuss the case. I make that a priority. I get great results for my clients. I have many great reviews from former clients that show this.
My Practice Areas
I practice criminal defense in a wide range of areas. There are many crimes for which a person can be charged. Below is a list of practice areas that comprise much of what I do. If you want more information about a specific practice area, go to my practice area pages or give me a call to discuss your case. Here is some information about the types of charges that I defend most often.  
DWI  
DWI is a serious crime and even for first-time offenses, it is prosecuted aggressively. In a DWI case there will be a blood test or a breath test in almost every single case. If a person gets arrested by Grapevine Police or by DPS along 121 in Grapevine, there is a strong chance that there will be a blood test. If you are arrested, you will be taken to the Grapevine Jail and you will bond out there.   
DWI can be a misdemeanor or it can be a felony, depending on different factors. A person's first or second DWI with no aggravating factors, it will be a misdemeanor. Here are the potential consequences for a first-time DWI:
Between 3 or 180 days in County Jail
A driver's license suspension of 3 or 6 months
Up to a $2,000, or up to a $4,000 fine
DWI can also be a felony. If there are two prior convictions, if there is a child under 15 years old in the car, or if there is an injury or death that results, it will be a felony charge. A felony DWI can bring the business end of the justice system. This can take form as prison time, or a felony probation.      
If you are charged with any level of DWI, it is imperative to retain a criminal defense attorney who can challenge every aspect of the case. The defense attorney must be able to challenge the veracity of the blood draw and challenge the field sobriety tests. The defense attorney must also know how alcohol absorbs and eliminates in the human body. Also, a DWI attorney must know how marijuana and other substances behave in the human body. More and more DWI charges are for substances other than alcohol. If you are facing a DWI, call me and I will walk you through your case.       

Drug Crimes
Drugs in Texas are regulated by the Health and Safety Code, and are more commonly referred to as controlled substances. There are many controlled substances that are completely illegal or highly restricted. These substances include the heavy hitters like cocaine, heroin, and methamphetamine. But also, these are prescription drugs like Adderall and Alprazolam that are legal with a prescription but illegal without one.
Generally, the severity of the charge depends on the amount of the substance present. For possession of the more serious well-known drugs like cocaine and heroin, charges begin at the felony level.
From simple possession to manufacturing and delivery of controlled substances, there are many crimes that can involve drugs. Manufacturing controlled substances is a more serious crime than simple possession. If you are facing any drug charges, or feel that charges may be inevitable, call my office and we can walk through your options and your defense.
Other Crimes Involving Driving
There are other crimes that involve vehicle. Evading arrest in a vehicle is a felony-level charge. There is also reckless driving, leaving the scene of an accident, as well as driving with an invalid license. These are all crimes that will result in arrest and subsequent prosecutions.
These are charges that require criminal defense representation as well. Evading arrest in a vehicle could potentially result in prison time, and nobody wants that. Whether you are facing a felony or a misdemeanor charge, getting a conviction for a charge can mean jail time and fines and consequences for you driver's license. If you are facing any of the above-listed charges, call me today so we can discuss your options.
Assault Crimes
Assault cases are about bodily injury, and whether bodily injury occurred. The key question that police are trained to ask victims on scene is "did you feel pain?" In assault cases, much of the evidence of what happened is what a person says happened. An assault case often comes down to one person's story against another. Assault can be a misdemeanor or a felony. Assault bodily injury is a class A misdemeanor. Aggravated assault is either a second-degree or a first-degree felony. If there is an allegation that serious bodily injury occurred, or if there is an allegation that a deadly weapon was used or exhibited, this is called aggravated assault.
Family Violence  
Assault cases are also frequently between two persons who are romantically involved. When this is charged, it is called assault family violence. It can be very easy to catch this charge. Several of my clients have told me that they did not intend for their spouse or boyfriend or girlfriend to get arrested when they called the police, they just wanted the fight or argument to stop. However, when police are called, someone is probably going to get arrested and charged. While assault is a very serious charge, it also gets charged sometimes when it is not warranted. False claims of assault are more common that most people are comfortable with. Exaggerated claims of violence are frequent as well. Sometimes both people have assaulted each other, but the person who calls the police is the victim, and the person who didn't is the defendant.  
Probation Violations
Probation is the way a lot of criminal cases come to an end in the courtroom. However, as anyone on probation knows, this is not the end. There are conditions of probation and there is reporting and there is a monthly fee. If the state alleges that someone violates their probation, they will file either a motion to revoke or a motion to adjudicate. If there is a motion filed, that will trigger an arrest warrant. Often, the person on probation will have a good idea that this motion is coming. Sometimes their probation officer will let them know that it's coming.     
There are two kinds of probation: straight probation and deferred probation. The advantages of a deferred probation are many: deferred adjudication is greatly preferred because a conviction is avoided. And when the probation is completed, the case is dismissed. Then after the statute of limitations has run, the case can be sealed. These are all key advantages to deferred probation over straight probation. However, there is one disadvantage: if the state filed a motion to adjudicate, the entire range of punishment is now available as punishment. Ultimately, this is up to the judge unless an agreement can be reached by the defense attorney and the prosecutor. If you have violated your probation, call me and we can discuss the options for your defense.       
Sex Crimes
Sex crimes are the most serious and most damaging to everyone involved. The pain and stigma associated with these charges can spread catastrophe into all aspects of anyone's life who is facing these charges. Sex crimes include sexual assault (Texas Penal Code 22.011), sexual assault of a child (Texas Penal Code 22.011), and indecency with a child (Texas Penal Code 21.11). There are other crimes as well. Because of the sobering realities that accompany these charges, it is imperative to hire a criminal defense attorney at the outset of any investigation. Statements that a person makes to police at these early stages can be fatally damaging to their case.
If you or a family member is facing this charge, call me. If you have heard from Grapevine Police Crimes Against Persons Unit, it is of the upmost importance to call a defense attorney. Talking your way out of the situation will not help, and could deeply harm your case.
Call Me Today
If you pick up the phone and call me today, you will talk to… me. I believe that it is important to take the time and make the time for my clients as well as prospective clients. It is important to me that you understand what you are facing and how we are going to defend your case. Call me today and we can speak on the phone or set up a time to meet in person.